Stainless Fabricators Sales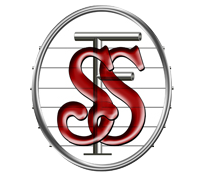 Stainless Fabricators
specializes in top quality stainless steel and aluminum products at very competitive prices.  Regardless of the scope of your project our experienced, professional staff is dedicated to delivering the final product. From the first consultation, to the project installation by our specially trained technicians, we are your partner.  Our turn key service leaves nothing to chance; you deal with one company for all of your railing requirements.
Schedule a visit or call today
Scott Binney V.P. Sales / Business Development 
11107 Challenger Avenue Odessa, FL, 33556
Architects
Our railing systems provide accurate, pre-fabricated solutions that deliver the highest level of quality and design in a sustainable, affordable and timely manner.   At SFI our design experts works directly with you to ensure every detail is just right, keeping you up-to-date as your customized project progresses from design through shipping.  Each railing system is custom fabricated and shipped for on-site installation direct from  We encourage architects and design professionals to contact us and learn more about how choosing an Stainless Fabricators can make any project a complete success.
Architects and Design Professionals
Contact Scott Binney 813-926-7113
Or via the form below (please include your Architect ID Number)
Builders/Contractors
Our railing systems can be delivered as pre-fabricated solutions that ensure the highest level of quality and design in a sustainable, affordable and timely manner.  Contact us to learn how Stainless Fabricators works with builders, contractors and installers to enhance and enrich every construction project, large or small.
Architectural Materials And Systems 
Scott Utesch
PO Box 78566 Charlotte, NC 28271 e-mail: scott@archmas.com o. 855.545.5545  c. 704.661.6279  f. 855.878.7787
---
Share your project information or questions below. We look forward to hearing from you!